Carrot Cake Overnight Oats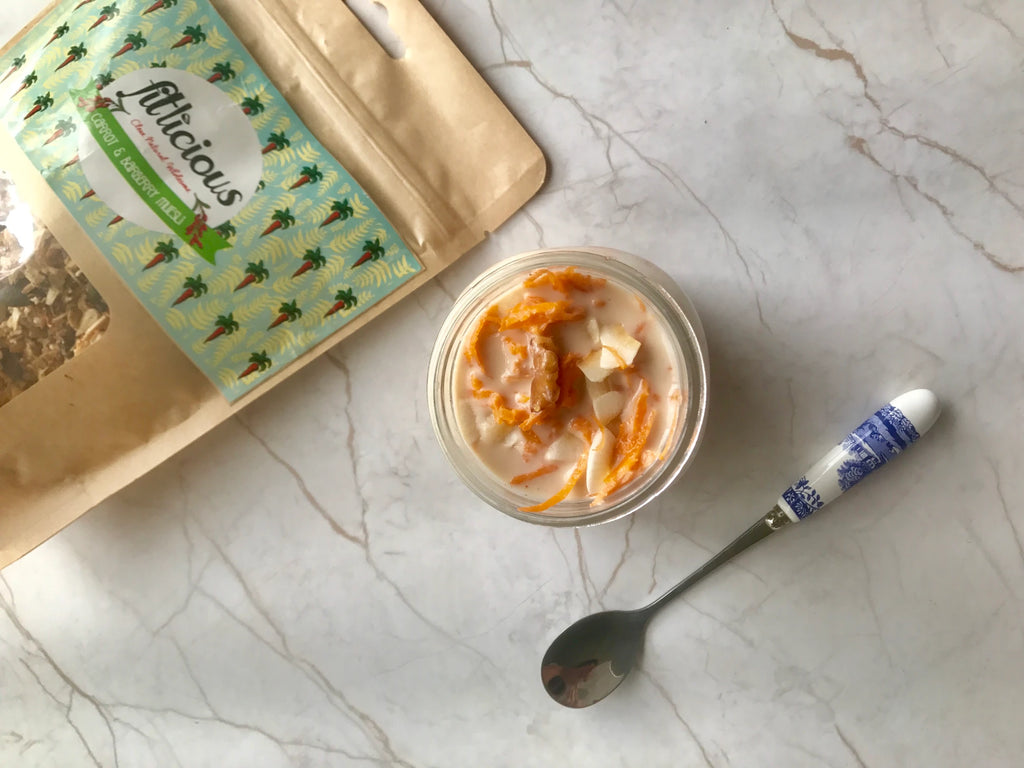 Carrot Cake Overnight Oats
Ingredients:
5 Tbsp Fitlicious Carrot-Barberry Muesli
½ tsp Cinnamon
150 ml Milk / Almond milk
1 small grated Carrot
1 tsp Maple syrup or Honey
1 tbsp Greek yogurt
1-2 Walnuts optional

Method:
Combine the muesli with cinnamon in a small bowl. Pour in the milk and mix well.
Add the grated carrot to the bowl, keeping a little spare to top your oats in the end.
Stir through the maple syrup.
Top the oats with Greek yogurt, rest of the grated carrot and walnuts & place it in the fridge over night.
Enjoy the chilled Oats next morning!